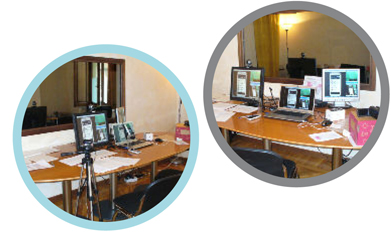 Emisphera is greatly experienced in the field of usability and ergonomics testing thanks to its activity with important Italian and foreign clients.
All over Italy we arrange all logistic and operating aspects relating to:
• labs/locations
• respondent recruitment
• reception
• note-taking
• recording
• catering
We have qualified staff to do tests and draft reports providing top-level complete professional services to Italian and foreign partners and clients.
Our offices in central Turin are an ideal testing location.
We take great care of recruitment through our internal staff using our own data base, a real asset for our company.
We have been investing considerably to keep our data base constantly updated through a special software allowing to fine-tune the search for specific profiles and to optimize telephone call management.
Over the years the partners below, among others, have trustfully selected us: