The Company
Emisphera was set up in April 2003 to provide operating and logistic support services to market research institutes and to companies thanks to the year-long experience in the field of marketing research of its founding partners.
Over the years we have then developed complete research packages for our direct clients.
Anna Valesano has been in the sector of market research for over 20 years acquiring specific skills in the various types of market research in all its steps.
In 2012 we have celebrated the 10th corporate anniversary extending our range of services to include:
Rental of interviewing rooms to psychologists
Rooms and services for protected court hearing of minors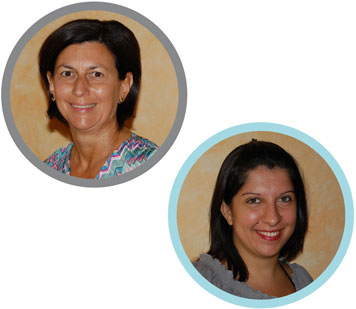 Anna Valesano
Founding partner
Research and projects
Chairperson of the AISM Regional Piedmont Group
(Italian Marketing Association)
E-mail: valesano@emisphera.it
Mobile phone +39 338.29.29.082
Laura Todaro
Organization and logistics
Other co-workers:
Claudia, Emanuele, Federica,
Gloria, Laura, Marta,
Nicoletta, Simone, …